Start your journey at Lake Leon, where skippers have been introducing visitors to one of the region's natural treasures for over a century: the Courant d'Huchet.
These small flat-bottomed boats, designed to hold four to six people, have always been used by fishermen on the large lakes and coastal rivers in the Landes. In Leon, another use was found for them. For nearly a century, they have been transporting nature lovers along one of the region's natural treasures: the Courant d'Huchet.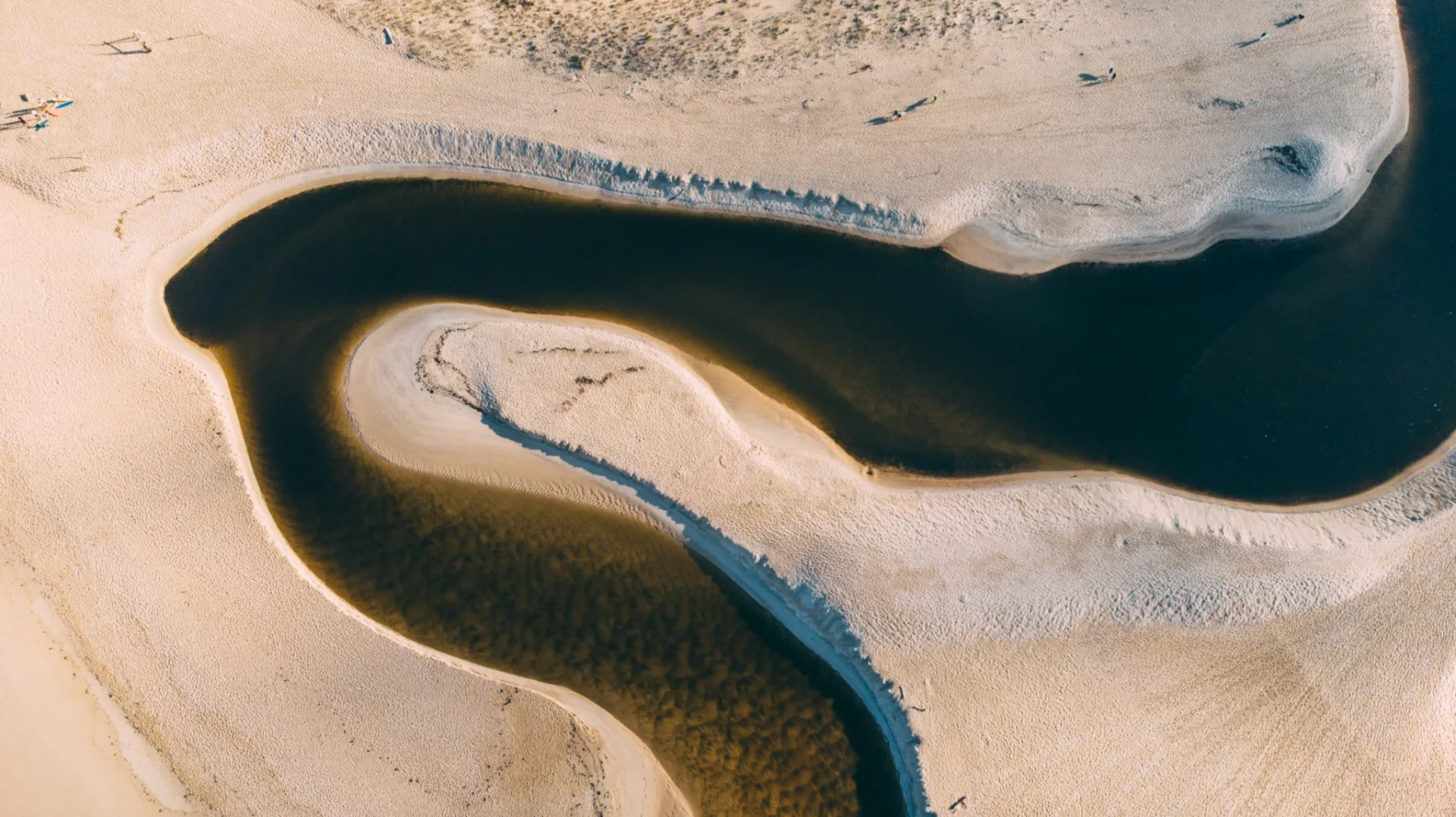 Drift peacefully on its calm waters from Lake Leon to the Estuary of Moliets Beach. Discover seven kilometres of trails that wind between the dunes and the surrounding gallery forest made up of pines, willows, bald cypresses and cork oaks. The forest is home to over 200 species of birds, otters, minks, grey herons, reptiles and fish.
It is an ecological paradise and a magical place that offers a timeless, intimate and wonderful experience all at the same time.