A Mimizan Plage, circuit de la Maillouèyre
This path was created by the General Council of Landes. This highly diverse loop showcases the river and the forest: after running alongside the River Mimizan, on its North and then its South bank, the path goes through the national forest behind the coastal dunes. Picnic area at the Forest House of Leslurgues.
Distance: 12.4 km
Topoguide for sale (€2) at Mimizan Intercommunal Tourist Office at Mimizan Beach.



Environment: Forest, Seaside
Topics: Historical, Natural
Type: Walking
Profile
Markings: Blue
Departure location: MIMIZAN PLAGE
Common finish: MIMIZAN PLAGE
Distance: 12 km
Time Roaming: 3h30
Route type: Loop
Route type:on foot
Difficulty:Average
Duration:3h30
Equipment
Picnic area
Information panels
Water point
Power Point (supermarket, restaurants)
Points of interest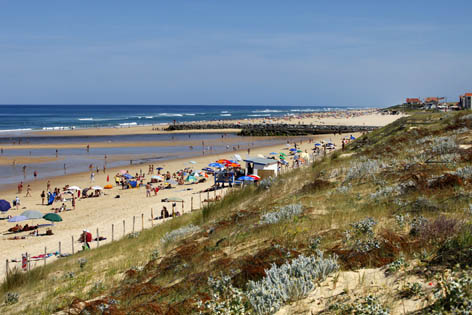 Steps
Step 1 -
Step 2 -
Step 3 -
Step 4 -
Step 5 -
Step 6 -
Step 7 -
Step 8 -
Step 9 -
Step 10 -
Step 11 -
Step 12 -
Step 13 -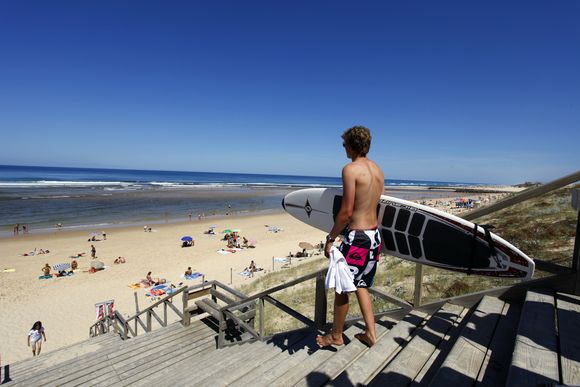 Step 14 -
Situation
Location:accessible on foot from the tourist office, by the seaside, shores of a lake, in forestland